Kendal Futures
Last Updated: 23 November 2022
Kendal Futures is a public/private sector partnership created out of the desire to ma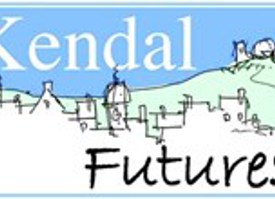 ke Kendal a better place for businesses to operate and for working age people to live and work.
It works to encourage investment in Kendal and make it possible. It has a voluntary board of people from the public and private sector, and it is chaired by Mark Cropper, Chairman of James Cropper PLC.
Kendal Futures gets funding to support a part time project manager from Kendal Town Council, South Lakeland Local Committee (Cumbria County Council) and South Lakeland District Council.
Kendal Futures has helped to deliver and make possible a range of economic regeneration projects.
Kendal Vision
The Kendal Vision was published in March 2020. It provides inspiration and ideas for change in Kendal. It was driven and funded by several of the town's private sector businesses and employers. They want to secure Kendal's future success and prosperity.
Find more information about the work of Kendal Futures and links to the digital Kendal Vision
The information includes:
board members
meeting minutes
annual reports
press releases
links to Kendal strategies, studies and Action Plans
Kendal Vision
Contact Paula Scott, project manager for Kendal Futures.
Telephone: 01539 793 284 or 07585 665 636
Email: p.scott@southlakeland.gov.uk