Kendal Flood Risk Management Scheme
Last Updated: 19 August 2022

Cumbria and Kendal flood risk background
Cumbria is highly vulnerable to flooding, with many 'rapid response' catchments and settlements located within vulnerable valley bottom locations. Kendal, in the River Kent catchment has a long history of flooding, with more recent major events experienced in 2004, 2005, 2009 and in 2015.
Storm Desmond in December 2015 saw record breaking rainfall on already very saturated catchments across Cumbria. In Kendal over 2,276 properties suffered significant impacts, either directly due to flooding, or impacts resulting from main infrastructure damage and closure.
Kendal's close proximity to the M6 motorway makes Kendal and the A6 a critical diversion route when the M6 north or south bound is closed. The M6 from J36 upwards are affected fairly regularly throughout the winter months due to adverse weather conditions. The M6 is the main supply route between England and Scotland.
Kendal economic background
Kendal is the main service centre for 137,000 residents in the South Lakeland area who rely on it for provision of vital services and employment. It is Cumbria's third largest key service centre with 17,000 jobs and represents a significant part of the Cumbrian economy and employment base. Kendal includes five strategically important business and employment sites, including key industrial areas that employ over 6,500 people, worth £140m Gross Value Added (GVA) per annum to the economy and delivering 40% of Kendal's GVA per annum. (GVA is one way of measuring the contribution made to an economy by individual producers, industries, sectors or regions. The figure is a quantitative assessment of the value of goods and services produced minus the cost of inputs and materials used in the production process).
Kendal's Flood Risk Management Scheme
The £17m scheme being delivered by the Environment Agency (EA) consists of:
construction of raised linear walls and embankments along the Rivers Mint and Kent in North Kendal down to the Helsington Mills, designed to reduce the risk and impact of flooding on businesses and residents in Kendal
construction of a pumping station at Gooseholme on the confluence of the River Kent and Stock Beck in central Kendal
construction of new, and/or improvement to existing, cycle and walking routes designed to improve access for all, in particular to provide sustainable connectivity for commuters to the nearby schools, places of work and Kendal town centre
restoration of sections of land along the River Kent at Beezon and Jubilee Fields, with the planting of trees to create wildlife habitat with open community, which once established will benefit biodiversity and wildlife, in addition to providing greater green space and recreation areas for residents
interpretation and information boards in Kendal to explain the purpose of the scheme, and enhance people's experience within the area
Once delivered in full, this flood risk management scheme will increase flood protection in Kendal from the current 1 in 5 year event to a 1 in 100 year event. Details of the full scheme are available from the The Flood Hub.
Project delivery
The Environment Agency is in charge of all three phases of the scheme and is responsible for the design, implementation and delivery. Contractor VBA has been appointed to construct the Kendal scheme. Any queries relating to the scheme should be directed to the Environment Agency:
Website: The Flood Hub Kendal
Email: KendalFRMS@environment-agency.gov.uk
Social media: twitter.com/EnvAgencyNW
Our role
We are the Planning Authority for the Kendal phase and is the responsible authority for the European Regional Development Funding (ERDF) outlined below.
Full Planning permission for the Kendal phase was approved in June 2019, Planning Reference Number SL/2018/0925. Other planning applications associated with the Kendal Flood Risk Management Scheme are:
TR/2019/0170: trial pits various locations in Kendal
SL/2020/0560: discharge of conditions
SL/2020/0746: application for a non-material amendment
SL/2020/0837: application for a non-material amendment
SL/2020/0838: discharge of conditions
SL/2020/0935: application for a non-material amendment
SL/2020/0952: application for a non-material amendment
SL/2020/0975: discharge of conditions
SL/2021/0059: discharge of conditions
SL/2021/0060: application for a non-material amendment
SL/2021/0094: discharge of conditions
SL/2021/0104: application for a non-material amendment
SL/2021/0109: discharge of conditions
SL/2021/0357: discharge of conditions
SL/2021/0419: listed building application
SL/2021/0653: application for a non-material amendment
SL/2021/0681: discharge of conditions
SL/2021/0710: application for a non-material amendment
SL/2021/0723: discharge of conditions
SL/2021/0749: discharge of conditions
SL/2021/0750: application for a non-material amendment
SL/2021/0829: discharge of conditions
SO/2021/0001: scoping opinion
To view a planning application you can search the planning register. Input the planning reference number in the Planning Application Number box and press 'search'.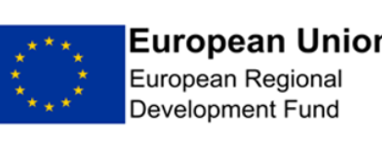 Funding
Kendal Phase 1 is receiving £5.34 million of funding from the England European Regional Development Fund (ERDF) as part of the European Structural and Investment Funds Growth Programme 2014 to 2020. The Department for Communities and Local Government is the Managing Authority for ERDF. Established by the European Union, ERDF funds help local areas stimulate their economic development by investing in projects which will support innovation, businesses and local community regenerations and create jobs.
For more information:
Wider scheme
Kendal is phase 1 of a much wider scheme which will help reduce flooding in Burneside, Ings and Staveley. The Flood Hub: Kendal Section 2 provides further information and will be updated as these phases progress.
Overall responsibility for Flood Risk Management
The responsibility for flood risk management is shared between the Environment Agency (main river fluvial flooding), Cumbria County Council (non-main river and surface water drainage and bridges), Highways England (main infrastructure/roads, including bridges), and South Lakeland District Council and Lake District National Park Authority as the local Planning Authorities.