Applying for a job with us
Last Updated: 15 November 2021
Please read these guidelines before completing the application form.
Please consider the job description and person specification before applying.
Role profile/job description
This describes the main responsibilities that make up the role and the skills, knowledge and behaviours required to do the job.
Person specification
This describes the skills, abilities, qualifications and experience needed to do the job.
Finding a role and applying
Apply for a job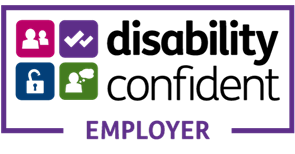 When completing your application give examples of your skills and abilities and link them to the criteria on the role profile/job description.
If you are unable to fill in the online application form, please contact Recruitment.
Our assessment process
After the closing date all the applications are passed to the recruiting panel for short-listing.
Your application will be assessed against the criteria detailed in the advert and role profile/job description. If you have been shortlisted an email will be sent to the email address you used to apply for the position, inviting you to attend an interview. Applicants who declare themselves as disabled on the application form will be interviewed if they meet all of the minimum criteria.
If we invite you for an interview, we will let you know about any assessments and/or exercises you need to do as well.
Our initial offer and pre-employment checks
If you are successful we will send you an offer subject to certain pre-employment checks. These are:
References
You will need to provide referees that will cover a minimum three year employment period, one of which must be your current or most recent line manager. If you have just left full-time education, one of your referees could be your course tutor. Make sure you have your referees' permission. We will not contact your referees before pre-employment checks begin.
Qualifications and professional memberships
If you are invited to interview you will need to show us documents with any necessary qualifications, professional memberships and registrations. 
Medical clearance
You will need to fill in a medical questionnaire and we may ask you to go to a medical assessment.
Disclosure and Barring Service (DBS) disclosure and Rehabilitation of Offenders
Some roles require a satisfactory DBS check. We will give you full details of the DBS process.
We will not discriminate unfairly against anyone on the basis of conviction or other information.
Guidance on the Rehabilitation of Offenders Act 1974
Once your pre-employment checks are completed, we will make arrangements for you to start.
Our commitment to you: Equal opportunity
We treat all our employees, job applicants, citizens, and customers fairly and with respect.
We:
ensure everyone receives a fair and equal service
provide an environment that promotes dignity and respect
eliminate intimidation, bullying or harassment
better understand the local community in order to provide improved services
provide equality training for all employees
promote and make available this policy to all
We are committed to following the: 
Equality Act 2010
Codes of Practice 
other relevant best practice guidance
Our recruitment promise
Our recruiting team will make sure your application is dealt with: 
efficiently
confidentially
securely
If you have any particular needs to enable you to take part in the recruitment process, let us know and we will help.
Feedback
If you are not successful but would like feedback on your performance please ask.